This is a chance to find out what your GDC Board Members have been up to over the past year, and what 2018 has in store for the GDC! Vote for your next executive board, nominate someone else, or run for a position yourself. Make your voice heard.
As part of its AGM, GDC BC is proud to present the "Stamp Design….Creating the Smallest Bilingual Poster in the World !"
Subplot has developed a very unique partnership with Canada Post over the years which has resulted in the design of many Iconic award winning stamp projects including Pet Adoption, Lunar New Year of the Dog, Hockey 100 Celebration, Year of the Forest, Franklin Expedition, Dinosaurs, and last years notable Canadian 150th Celebration stamp set. Roy White shares some insights about this unique process and working with Canada Post.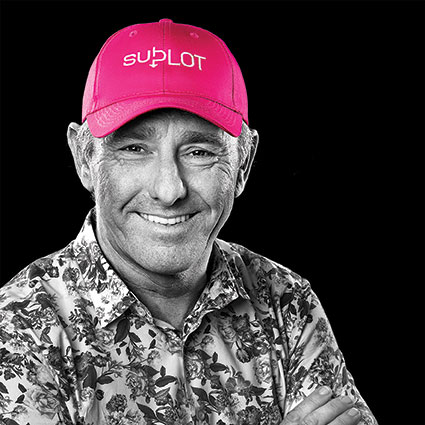 Speaker Roy White knew he wanted to be a designer since middle school.
Born in London, Roy cut his teeth early at renowned London design firms, The Partners and CDT, later founding his own design firm, The Third Man, working with the likes of Virgin Records and the Royal Opera House.
Moving to Australia in the early 1990's, Roy was involved in major Olympic-related branding projects, most notably, the Olympic Village identity.
In 1998 he moved to Canada. and joined DDB Canada design agency Karacters Design Group as Creative Director.
Since forming Subplot in 2003 Roy, with Partner matthew Clark has helped the agency to grow to become one of Canada's most respected packaging design consultancies.
Roy's work has been recognized internationally in design competitions and publications across 3 continents, including Creative Review, AR100, Graphic Designers of Canada, Graphis, HOW, Graphics World, the Australian Designers Association, Lotus Awards, New York Festivals, Applied Arts, Communication Arts, Dieline Awards, Coupe Awards and Pentawards.
He currently sits on the international judging committee of the global packaging Pentawards and lectures at Capilano IDEA program and VFS teaching packaging design.
Evening Schedule:
6:00pm GDC Volunteers arrive
6:30pm Doors Open
7:00pm GDC BC AGM
7:30pm 15 Minute Break
7:45pm Subplot Presentation
8:45pm Q&A
9:15pm - 9:45pm End Evening
All AGM attendees will receive a:
Copy of Type Tips by Rob MacDonald

A history of typography by Robert Bringhurst poster

The chance to win more giveaways!
New CGD Certified members will be awarded certificates this evening. Come welcome them to the GDC!
Tickets: AGM = FREE for anyone. RSVP